'
UP-2 Building Expansion
L'Oreal
Franklin, NJ
110,000 Sq. Ft.
Building Addition
COMPLETED: 2010

As part of a company wide manufacturing consolidation among plants, L'Oreal is coordinating product manufacturing among their US sites. The UP-2 Building Expansion was proposed to create additional cosmetic packaging and component warehousing- space which was required at the Franklin Manufacturing Facility to meet the demands of this new initiative.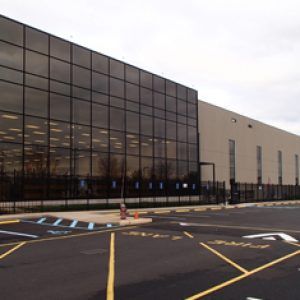 The project expanded the existing warehouse/ production building with 30,000 square feet of new packaging and 86,000 square feet of new warehouse space. The building was constructed with pre-cast wall panels and pre-cast fire walls accelerating the completion of the building shell.
Due to the economic depression of the construction industry at the beginning of the project, the original construction cost estimate was significantly lower than the original budget. This allowed L'Oreal to add future scope to the first phase of the project including new process equipment, utilities and electrical distribution.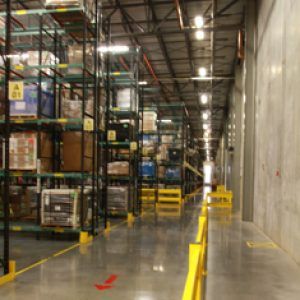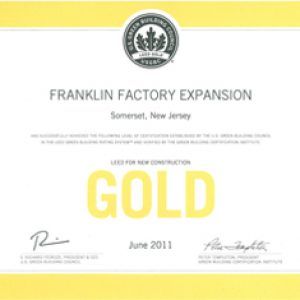 Based on L'Oreal's commitment to sustainable building solutions, the original project was required to achieve LEED Certification. Based on the efficiency of the building and minor additions, the building was certified LEED Gold.